Royalty Candidates 2018/2019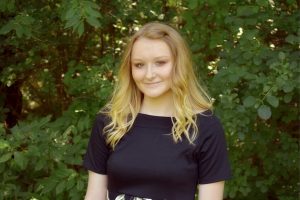 Kirsten Dusick, daughter of Alice Harvey and the late Bill Donath. Kirsten is sponsored by Tippy Canoes, Dr. Steven B. Schletty DDS, Osceola Family Eye Care, Osceola Lions Club, Attract Property Services, Noah Insurance and Dairy Queen. She is passionate about Bowl Club, powerlifting and FFA. She has received many awards and accolades for her work with FFA and she thanks her experiences growing up on a farm for her success. Kirsten hopes to join the medical field someday, specifically in cardiothoracic surgery. A fun fact about Kirsten is she was recently nominated for the National Academy of Future Physicians and Medical Scientists Award of Excellence because of her "outstanding academic achievement, leadership potential and determination to serve humanity in the field of medicine."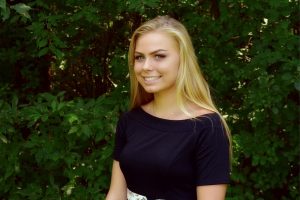 Savanna Grant, daughter of Mya Monteith and Todd Grant. Savanna is sponsored by Verhasselt Construction, Massage by Mya, Croixland Leatherworks, J. Buberl Law, Style Escape/Beauty Escape, Denyce McLaughlin Independent Beauty Consultant – Mary Kay, RiverGroup Financial and CroixView Farms LLC. Savanna is passionate about training and riding horses, hunting, fishing, skiing, writing and painting. After high school, Savanna hopes to attend the University of Minnesota or UW-River Falls to take horse science and agriculture classes. After graduation, she will continue to Oklahoma where she will go to farrier and Blacksmith School. She hopes to eventually open a horse facility of her own. A fun fact about Savanna is she has been showing horses since she was five years old! She now shows in WSCA and UBRA and has six horses of her own.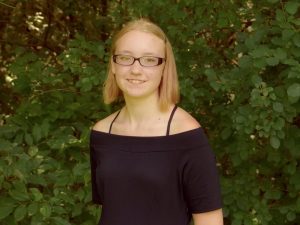 Nina Savoy, daughter of Jamie K. Nelson. Nina is sponsored by Watershed Café, MidwestOne Bank, Comfort by Design, Cascade BP, Valley Spirits, Adoray's, Neumann Farms and SF Insurance Group. Nina is passionate about acting, volunteering for Empty Bowls, Feed My Starving Children, the Osceola Light Up Festival, and Girl Scouts. After high school she hopes to attend a technical college to work on her general studies courses and eventually transfer to UW-River Falls to major in Secondary Education and Stage and Screen Arts and minor in Creative Writing and English. A fun fact about Nina is she is involved in 15 different clubs in school as well as girls' tennis and works part time at Watershed Café!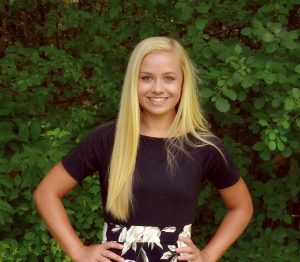 Megan Adele Olson, daughter of Mike and Bonny Haller. Megan is sponsored by FB Contractors, Uptown Gifts, Boyds Outdoor Power, Royal Credit Union, Riverwood Canoe, PY's Bar and Grill, Dalles House Restaurant and Lounge and Neumann Roofing. Megan is passionate about FFA, sports, her six horses, outdoor activities like hunting and fishing, music, playing the clarinet and piano, watching Disney movies with her dogs and learning new things and going on new adventures. After high school Megan would either like to pursue her education in cosmetology or agricultural engineering. One fun fact about Megan is she is currently learning how to play guitar and her mom is teaching her how to sew!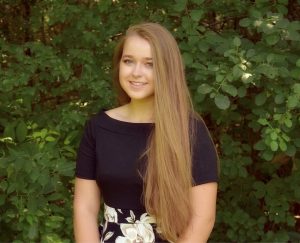 Abbigail Stener, daughter of Dan and Kerri Stener. Abbi is sponsored by Re/Max Synergy, Hiawatha National Bank, Osceola Cleaners, Dalles Electricians, Karita's, Sue's Bar and Grill, The Copy Shop and The Looking Glass. She is passionate about softball and art. Whether it's drawing, painting, coloring, pottery, design or even photography, she does it all and says her "artwork is an expression of who she is". Abbi hopes to attend college to get her degree in Early Childhood and can't wait to have her own classroom someday. Fun fact about Abbi – she was Little Miss Osceola 2009-2010 and hopes to inspire young girls as a member of the Miss Osceola 2018-2019 court.
Little Royalty Candidates