Friday


September 7, 2018
Exhibits
12:30 pm to 8:00 pm
Osceola Community Fair Exhibit List 2018
Downloads/Forms
Midway open
5pm to 11pm
Stipe's Shows Amusement Rides
Wristband special 6pm – 10pm $20.
Shoot-Out at Oakey Park
7:00 pm
Truck Pull on the clay track
$8 Admission
Registration Time: 4:00 pm – 6:30 pm
In The Fields
Fri. 9/7 7:30 - 11:30 p.m.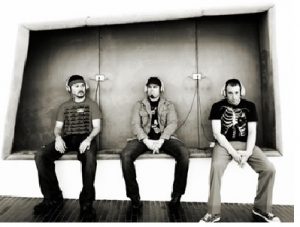 -You won't find a better song list for the diverse crowds that attend weddings, street dances, private parties, etc.! The band plays a mix of rock, country, and pop from today all the way back to the 50's, – everything from Elvis and Johnny Cash to AC/DC and Journey to Lady Gaga, the Black Eyed Peas, and Zac Brown. All danceable, well-known, upbeat hits.
-Working band-this is what we do! Starting in 2009, the band has played 100 shows per year with the majority of those shows being book-backs. Two thirds of the band are full-time musicians.  In the Fields has played street dances, weddings, private parties, bars, and more all over the 5-state region!
Saturday


September 8, 2018
FFA Tractor Pull
Starts at 11 a.m.
Admission: Under 12 Free, 13 – 17 = $5.00, Adults 18 and up = $10.00
Fantasy Corral Petting Zoo
11:30am-4:30pm
South end of Fair Building – FREE ADMISSION
Midway opens
Noon
Stipe's Shows Amusement Rides
Wristband special 12:30 pm – 4:30 pm $20.
Pony Rides
12:30pm - 3:30pm
Happy Face Entertainment Co. South end of Fair Building
2:30pm-4:30pm
Petting Zoo Area – Free Admission
Chris Kroeze
Sat. 9/8 1:00 - 3:30 p.m.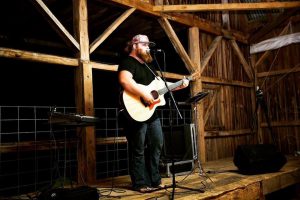 Singer / Songwriter & Nashville recording artist performing over 200 shows per year!
Multiple International tours per year!  Check him out on Youtube or
www.chriskroezemusic.com
My Device
Sat. 9/8 7:30 - 11:30 PM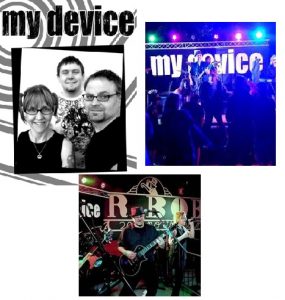 ABOUT
My device is an upbeat danceable variety band that plays popular songs with wide appeal. This talented party machine from Northern Wisconsin brings a new energetic presentation of your favorite hits from bands like CCR, John Cougar Mellencamp, Bruno Mars, Johnny Cash, Pink, Green Day, Poison, Steve miller band, blink 182, Garth Brooks, Maroon 5, AC/DC, and many more. With a song list totaling 100 plus, my device is sure to please any type of crowd. My Device has done more than 600 performances at various bars, festivals, and casinos around the upper Midwest since 2006. Gresmin@gmail.com
Sunday


September 9, 2018
Osceola Grand Parade
1:00 pm
Pedal Tractor Pull
Following parade
Grandstand – FREE ADMISSION – $2 PER Pull
Little Miss Coronation
5:00 pm
Grandstand – FREE ADMISSION
Prizes and Awards
6:00 PM
Grandstand – FREE ADMISSION
Miss Osceola Coronation
6:30 pm
Grandstand – FREE ADMISSION